The new winery - a modern, highly technological facility inaugurated in 2012 - extends over an area of some 2000 square metres and has a total capacity of 1 million litres.

The well-ripened grapes are received in a specially-equipped area, completely destemmed and then softly pressed before being transferred to the most modern steel containers. The musts are then fermented at controlled temperatures so as not to alter either the aromas or the flavours while fully respecting the raw materials and carefully taking care of the smallest details.

THE WINERY
The winery at Masseria Altemura was conceived and designed to preserve the sobriety, charm and characteristics of Puglia's typical architecture.

The choice of natural materials was dictated by the desire not to alter the landscape or the quality of the wine in any way. Furthermore, the solar-powered new winery, a jewel of modern design studied in accordance with the most up-to-date principles of eco-friendly architecture, is a highly functional facility for those who work there as well as for visitors and tourists.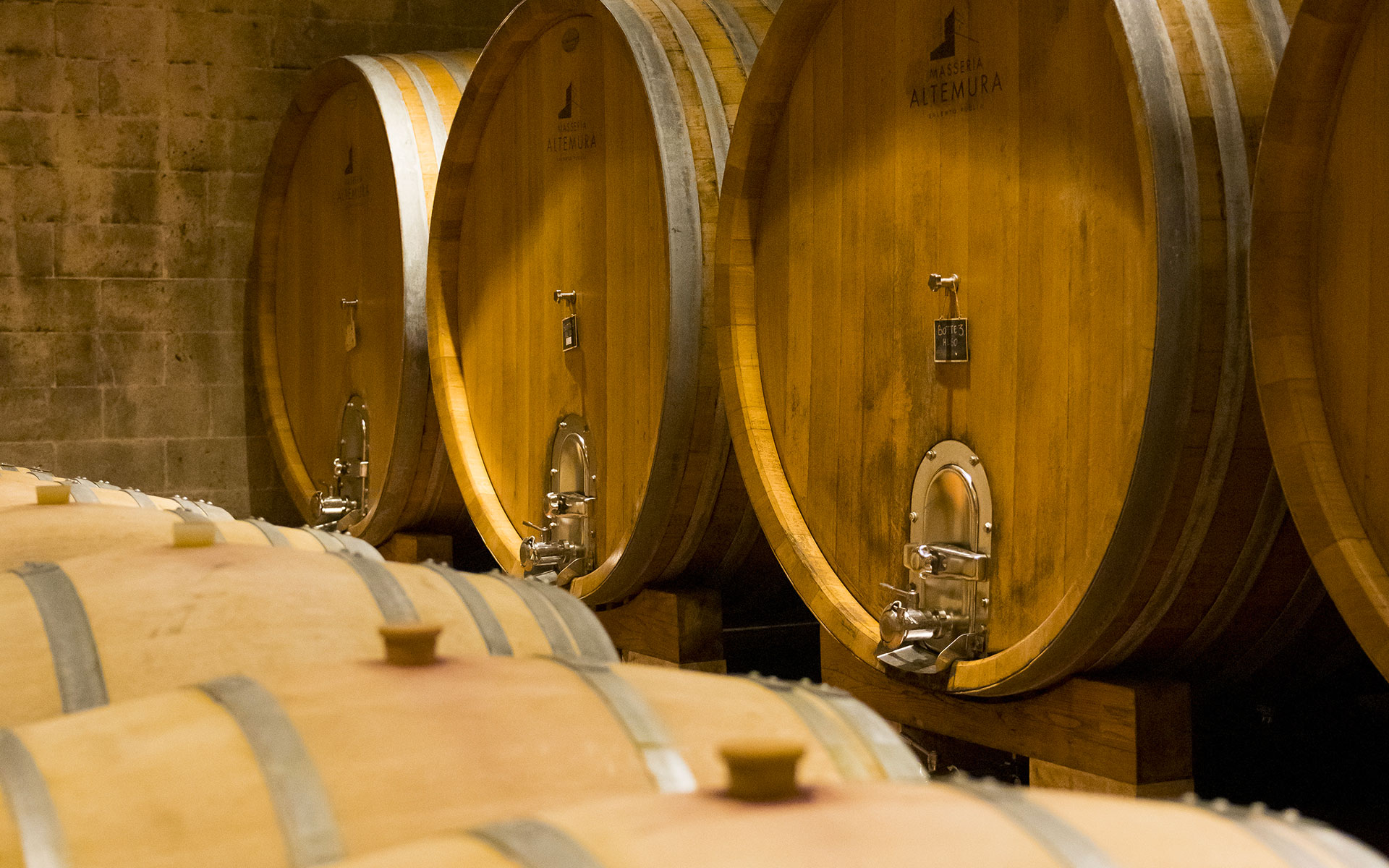 WINEMAKING
Vinification of the red grapes is dictated by modern techniques, but with an eye to tradition.


Lengthy macerations are carried out to extract all the noble substances that the supremely well-suited winegrowing region of Salento has always offered. In the ageing cellar, which has a capacity of 1 million litres, the red wines age peacefully in precious 6000-litre Slavonian oak barrels and 350-litre French Allier oak tonneaux.
OPENING TIME
Masseria Altemura is open to visitors all year round: come and find out which wine is your favourite!
MONDAY - FRIDAY
9am - 12am & 1pm - 5pm
Entra a far parte del mondo Masseria Altemura
Sign up to our newsletter