Zìnzula 2022
Negroamaro Rosato; Salento IGT
Zìnzula, the jewel of Masseria Altemura, was born between the two seas of Puglia and celebrates the splendour of the coast, paying tribute to the most beautiful grotto in Salento: the Zìnzulusa. A rosé made with Negroamaro grapes, it seduces with the subtlety of its fragrances and the brilliance of its slender and sinuous body, radiant with light. Zìnzula's quintessential beauty springs from exquisite details and the purity of the crystal-clear waters of the Mediterranean.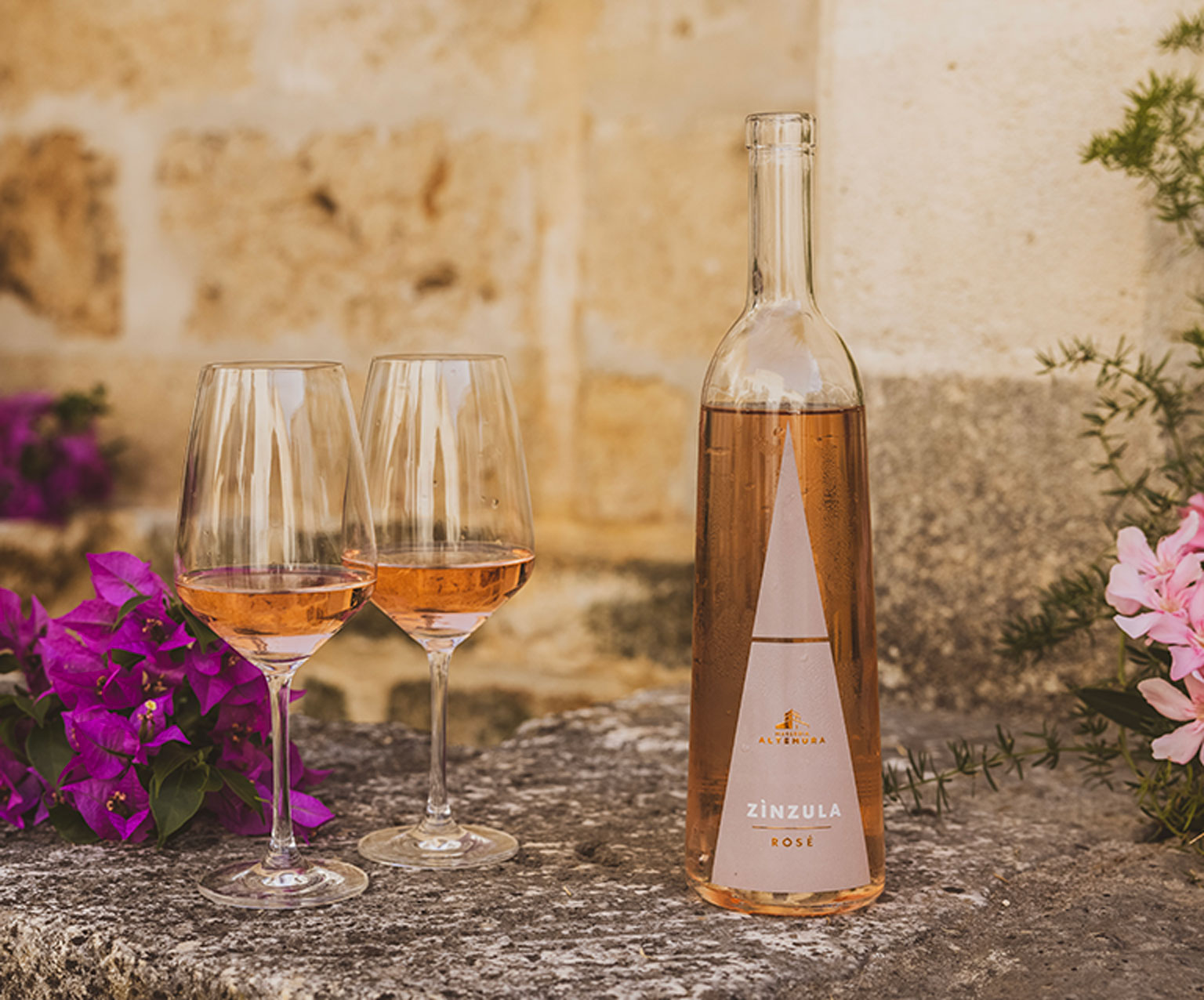 Main features
COLOUR
Soft and delicate, like compact face powder, with very light coppery reflections.
BOUQUET
Ample bouquet, with sophisticated flowery notes of rose hip accompanied by pleasant aromas of black cherry, and a spiciness reminiscent of pink pepper and ginger with the merest hint of turmeric.
FLAVOUR
Harmony and intense freshness in a slender body, supported by fine acidity and made sinuous by a vibrant, savoury streak. The palate follows through pleasantly, revealing crunchy fruit and closing with a marked mineral finale, teasing the taste buds.
Awards
We are pleased to share a summary of the latest awards won by this prestigious wine.
2022
90 Gold Medal
contest
Gilbert&Gaillard International Wine Guide
2022
91 Point
contest
Meininger's International Rosé Award
2022
91 Punti Falstaff Trophy Rosé
2022
91 Punti Falstaff Trophy Puglia
2022
90 Points
contest
JamesSuckling.com
2022
Gold Medal
OPENING TIME
Masseria Altemura is open to visitors all year round: come and find out which wine is your favourite!
MONDAY - FRIDAY
9am - 12am & 1pm - 5pm
Entra a far parte del mondo Masseria Altemura
Sign up to our newsletter