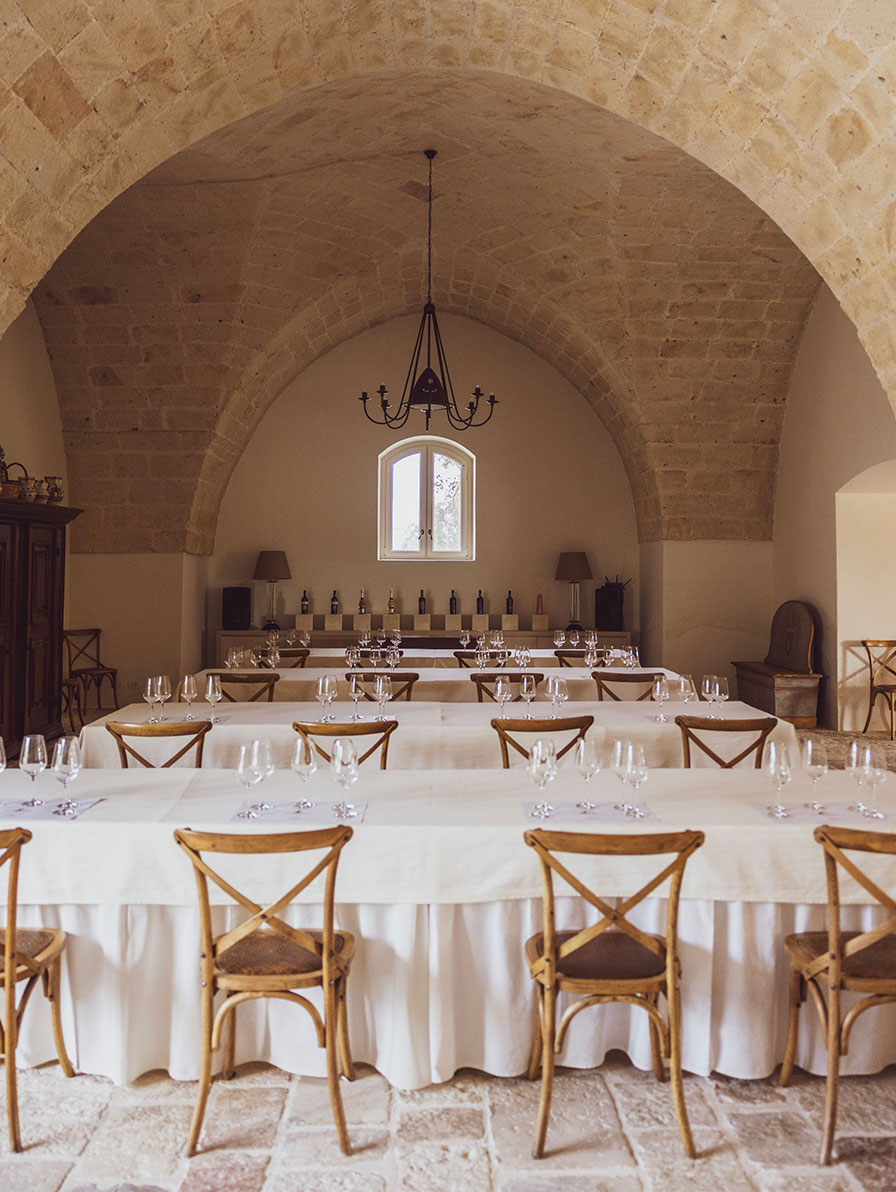 WINE SHOP
Located opposite the winery are the tasting and reception rooms, with their typical, original cross-vaulted ceilings dating back to 1676, from which you can admire our garden of vineyards.

A welcoming room built with vaulted ceilings and tuff has been transformed into a wine shop and is located in the centre of the farmstead between a small chapel with 17th-century frescoes and an equally stunning hall where tastings are held of the Estate's prestigious wines.
Anyone wishing to buy the wines produced at Masseria Altemura can visit the wineshop at the following times: Monday to Friday from 9.00 to 12.00 and from 13.00 to 17.00.
OPENING TIME
Masseria Altemura is open to visitors all year round: come and find out which wine is your favourite!
MONDAY - FRIDAY
9am - 12am & 1pm - 5pm
Entra a far parte del mondo Masseria Altemura
Sign up to our newsletter