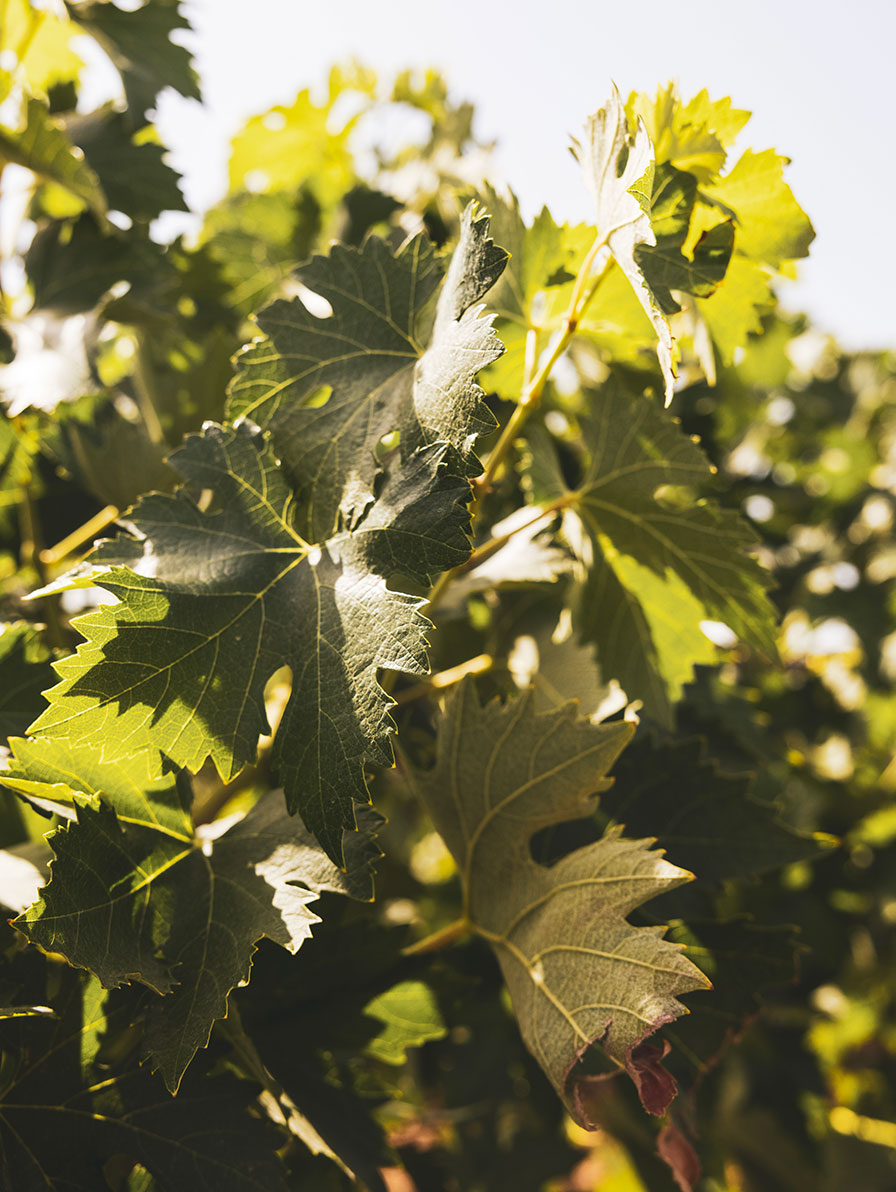 WHERE HARMONY REIGNS
This is a radiant, almost blindingly luminous land, where the white rock that emerges on the surface of the soil between the vine rows acts as a mirror of the sun's rays.

Masseria Altemura is located in the heart of the Salento peninsula, equidistant from Puglia's two seas, the Ionian and the Adriatic, and benefits from the windy currents of the first, which opens out towards the Mediterranean, and the salinity of the second. In the sunniest periods, the white rock acts as a mirror of the sun's rays, thereby contributing to the ripening of the grapes, as everything is in harmony with the sea in this area.
The Estate is within the Primitivo di Manduria DOC appellation, one of the most well-suited terroirs for quality viticulture in Italy.


TOTAL HECTARES
270
The estate-owned hectares are all of the same calcareous origin but feature two distinct types of soil: one that is predominantly stony-gravelly while the other is loamy-clayey in texture.

HECTARES OF VINEYARDS
130
A paragon of authenticity and of Salento's winemaking tradition: only autochthonous vines are used to yield wines that are a reflection and an anthem to their land of origin.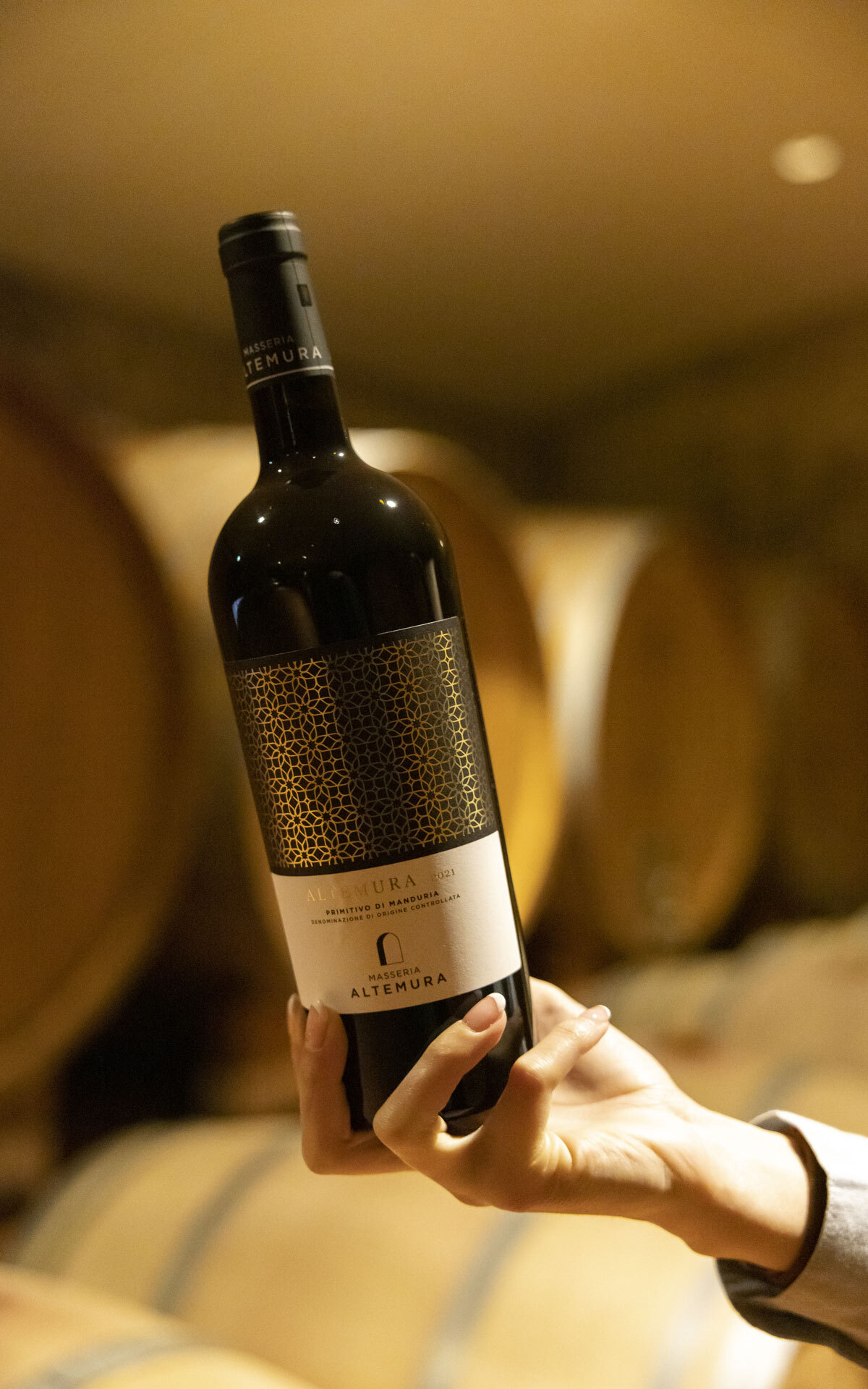 PRIMITIVO
This varietal is a jewel that was long overlooked but is now enjoying well-deserved success all over the world.

A highly renowned and emblematic Apulian vine, Primitivo dates back to the late 18th century and, despite being long overlooked, it is currently enjoying success in Italy and internationally for its typicality and longevity, withstanding comparison with more famous reds from the Old and New Worlds.
OUR EXCELLENCES
In addition to Primitivo, the Estate cultivates other increasingly interesting grape varieties such as the white Falanghina, yielding both a still wine and a Charmat method sparkling wine, and Fiano, whose origins in Puglia and Campania date back to the time of Frederick II of Swabia and Charles I of Anjou, and where it was widespread during the Kingdom of the Two Sicilies. Last but not least, the native Negroamaro and Aglianico varieties are also grown in the Company's 130 hectares of estate-owned vineyards.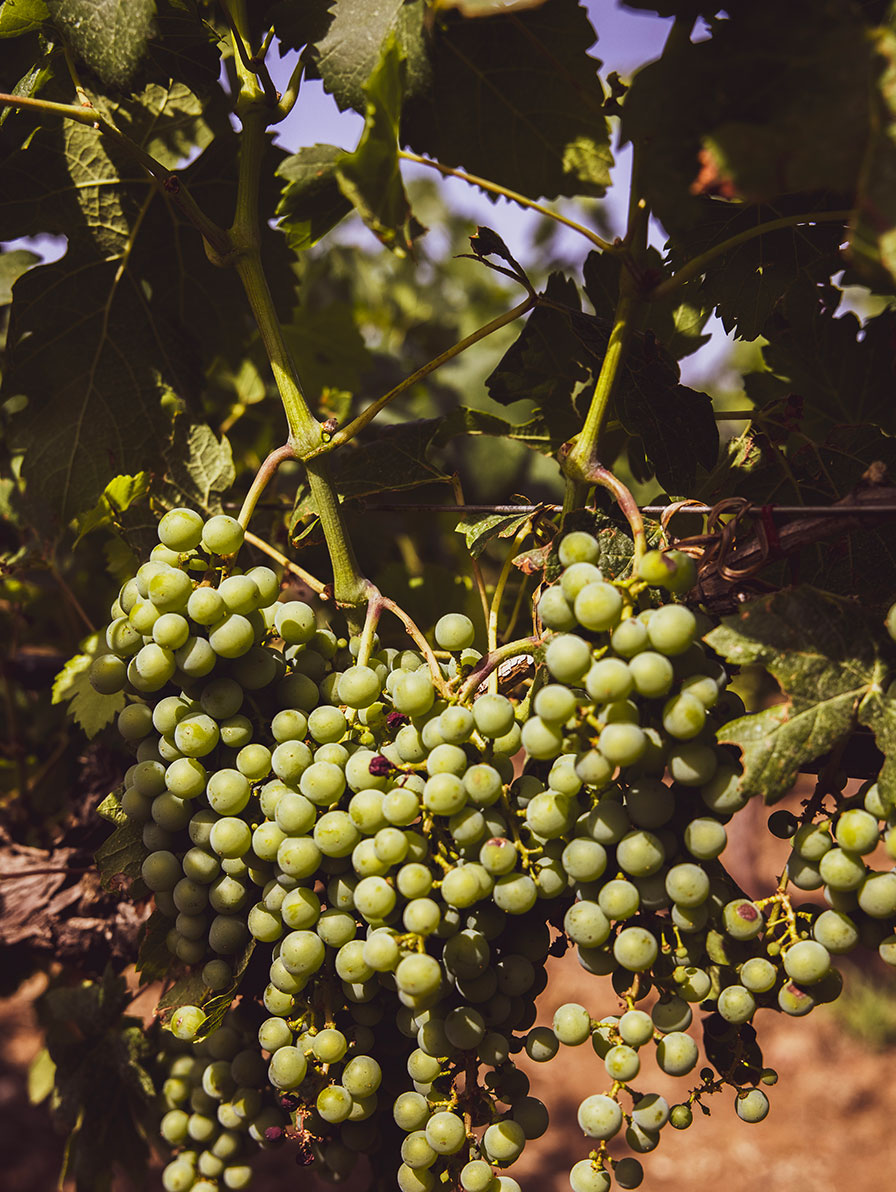 WINE CULTURE AND INNOVATION
In its quest for the highest-possible quality, the Zonin family has initiated a number of trials and experiments in pursuit of accurate clonal selection and to evaluate the optimal relationship between vine and soil.

Thanks also to the Company's collaboration with well-known academics such as Prof. Attilio Scienza, analysis and mapping stages were conducted on site before the vineyards were planted. These projects highlighted how the Estate's 300 hectares of land have the same limestone origin while featuring two distinct types of soil: one that is predominantly stony-gravelly while the other is loamy-clayey in texture. Further extensive experimentation is currently under way on the Moscato, Malvasia Nera and Susumaniello varietals.
OPENING TIME
Masseria Altemura is open to visitors all year round: come and find out which wine is your favourite!
MONDAY - FRIDAY
9am - 12am & 1pm - 5pm
Entra a far parte del mondo Masseria Altemura
Sign up to our newsletter