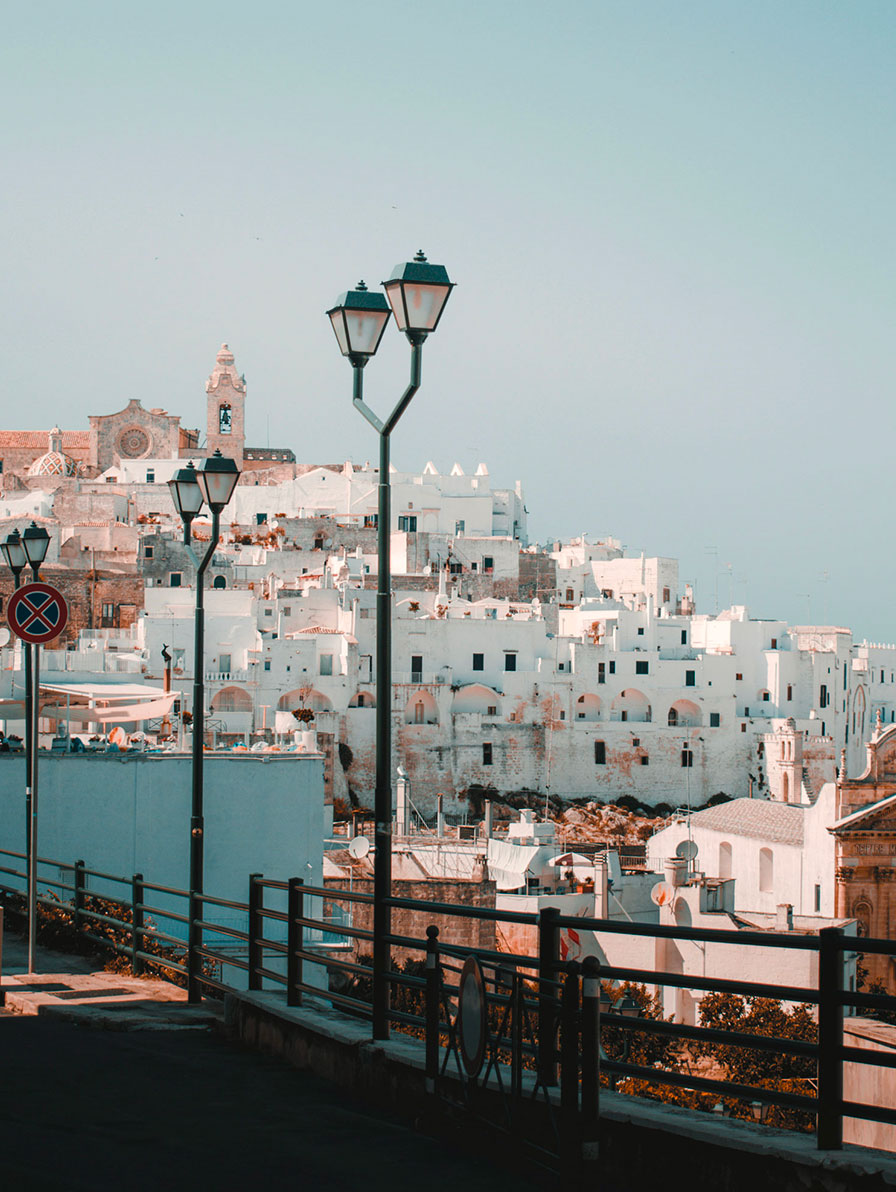 THE MAGIC OF TRADITION
A magnificent place where the red of the earth alternates with the dazzling white of the farmhouses, the ancient grey of the trulli (traditional Apulian stone huts with conical roofs), the green hues of the olive and oak trees and the seasonal changes in the colours of the vineyards.

The Municipality of Torre Santa Susanna is located midway between the Adriatic Sea and the Ionian Sea, 30 minutes from the fascinating and peculiar ecosystems of Porto Cesario and Pulsano, from the stunning town of Ostuni, with its dazzling white buildings, and from beautiful Ceglie, with its many traces of the Messapian civilization and typical Apulian architectural gems. The centre of the town of Torre Santa Susanna features an obelisk with the statue of St. Susanna herself while the cathedral stands just a few hundred metres away.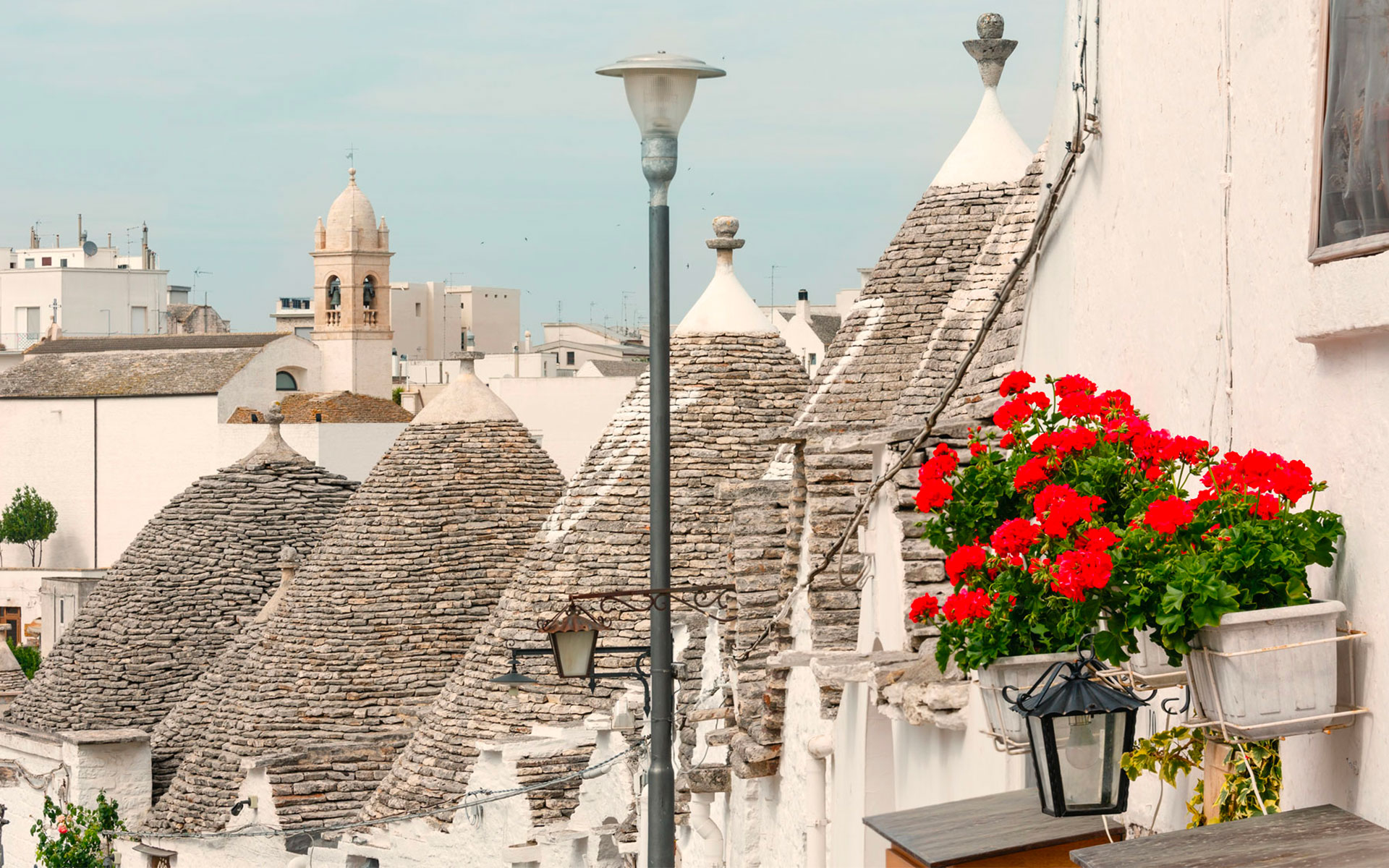 Nestled in breath-taking landscapes and tradition, Messapia, the current geographical area of the southern Murge and of Salento, extends into the provinces of Brindisi, Taranto and Lecce.

Situated near the Estate is the Swabian Castle of Oria, an impressive fortification built between 1225 and 1233 at the behest of Frederick II. The definition of the castle as a ""gigantic stone jewel"" summarizes the splendour of this Swabian construction, positioned on a hill halfway between Brindisi and Taranto.

There are significant traces of feudalism throughout the province of Brindisi, with a great deal of castellated architecture and the evident influence of Baroque art which, together with important Byzantine works, can be seen in the cities of Lecce, Galatina and the beautiful coastal stronghold of Otranto.

For lovers of unspoilt nature, the protected nature reserves of Torre Guaceto and Cesine on the Adriatic coast are an essential stopping-off point. As well as seeing the fascinating coastal caves with their prehistoric remains, visitors to the areas will easily be able to spot a mallard or a purple heron while walking among the juniper bushes.

In the Grotte di Castellana and Massafra (caves) in Gravina, it is possible to observe the karst formations that have moulded and shaped the area in all its manifestations, ranging from sinkholes to ravines, caves, runnels and shards.

Another enchanting and fascinating experience is observing the dance called the 'Pizzica', a typical, local hypnotic ritual performed near Lecce during the summer months.

OPENING TIME
Masseria Altemura is open to visitors all year round: come and find out which wine is your favourite!
MONDAY - FRIDAY
9am - 12am & 1pm - 5pm
Entra a far parte del mondo Masseria Altemura
Sign up to our newsletter