Saliente
Spumante Brut
Charmat method using Falanghina grapes, this sparkling wine expresses great freshness and minerality, capturing the crystalline light of Salento and yielding a kaleidescope of unexpected fragrances of aromas. Its pleasant effervescence is particularly striking, recalling the foam of the sea, as is its savoury-tangy vein, which makes it absolutely original.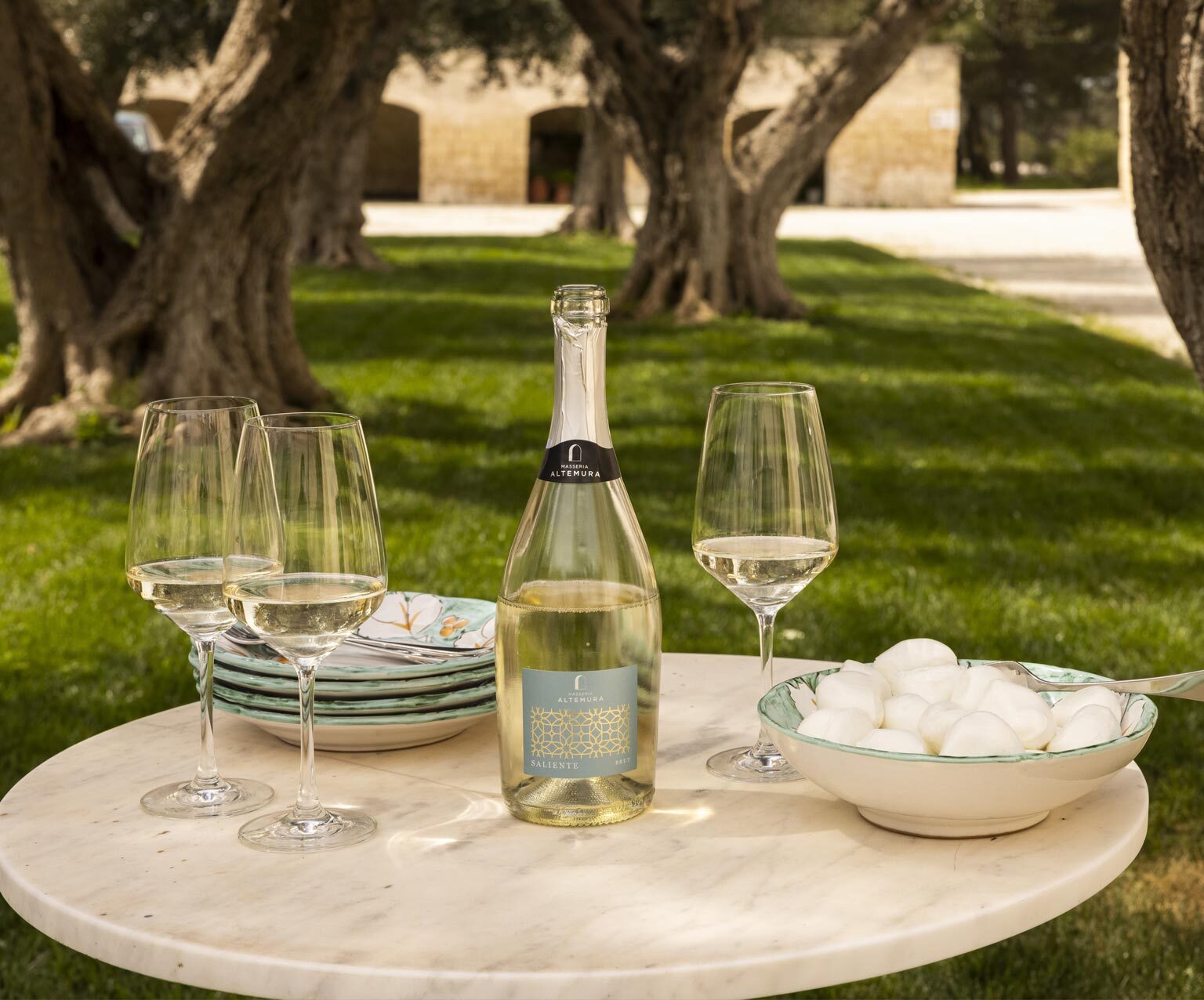 Main features
COLOUR
Pale straw yellow with greenish reflections. Fine and persistent perlage.
BOUQUET
Hints of apple, white flowers, wild fennel and fresh oregano.
FLAVOUR
Delicate, balanced and very crisp, with crunchy white fruit notes.
OPENING TIME
Masseria Altemura is open to visitors all year round: come and find out which wine is your favourite!
MONDAY - FRIDAY
9am - 12am & 1pm - 5pm
Entra a far parte del mondo Masseria Altemura
Sign up to our newsletter